This has ended. If you attended, let the organizer know by recording your Impact!
Positions
0 Remaining
Approval
Organizer will approve registrants
Description

Summer is just around the corner and this usually means two things:

more volunteer opportunities

and

students are out of school

. Passion Impact is hosting our Catalyst Program to encourage students to volunteer and engage in their communities over the summer and we need your help!

In Catalyst, the more that students volunteer, the greater the chances they have to win prizes and scholarships. All prizes will be available to students of color and students who receive free and reduced lunch in a move to make the privilege of volunteering one's time, more equitable.

Learn more about Catalyst

.

WHY DOES THIS MATTER TO YOU?



We want to make sure that students are aware of your events and choose to volunteer with you! This being said, we will be tracking all of the students' progress through GivePulse which means that you will want to understand how to use it.

Join us on June 2 for lunch, a training on GivePulse, and to network with other Passion Impact partners. Here's what you will need to be prepared:

A computer (we have limited extra)
ALL of your volunteer event dates, descriptions, location, etc. information
Any photos you would like to use to advertise your event
Make sure you are the one that has control over your GivePulse account

Objective

: When you leave the PI office, you will have posted all of your events on GivePulse for the summer, know how to use GivePulse, and have collaborated with other nonprofits.

What happens next?

Students part of Catalyst will have a training on Wednesday afternoon on how to use GivePulse and will start registering for events.

If you have any questions, please feel free to reach out and let us know. We look forward to seeing you soon!

Your Passion Impact Friends!
Location:

5106 SE Powell Blvd,

Portland, OR 97206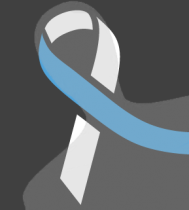 Hannah Cherry wrote on June 3rd, 2019
PCC's GivePulse Group: https://givepul.se/n2l81k
Affiliate with us!
Hannah Cherry wrote on June 3rd, 2019
Group for Latino Network: https://pcc.givepulse.com/group/215240-Latino-Network